lots of grease next and can stay together ...... nicked the plumbing off this for the Auramo, so'll have to search out a couple of lines for it from stock
was pretty bloody grey here all day, had mostly pee-ed down across the valley, but when it has headed this way it had been seeeeeeeeriously wet
'sposed to have been better today .... in theory ... apparently !!!!! not been too bad 'til late afternoon
chase the squirrels season has started .........
Pam's strawbs're starting to ripen up and the lil sods can smell 'em from miles off it would seem .....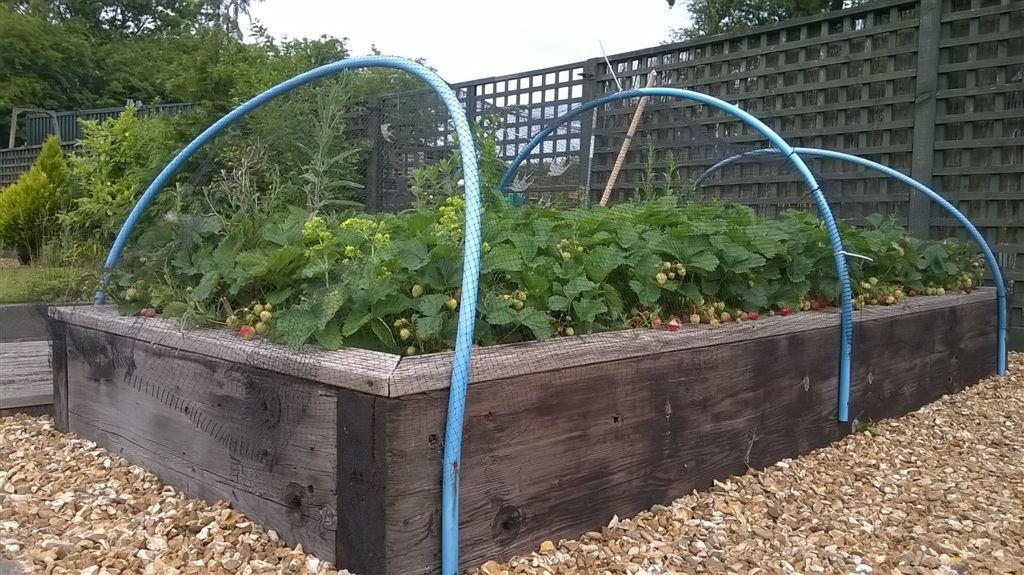 I like strawberries ...... but they do not agree with me ... was allergic to 'em big time as a kid and thought i'd grown out of it ... can cope with the odd few ... but a dish full three nights on the trot is apparently
'pushing it'
.....
had a major reaction to 'em, couple of nights ago, so they'm back off the menu again !!
found her this morning throwing her slipper at a crow, from the patio
.... was after the cherries on her newly planted (well, last year, it was) cherry tree!!